In The News
Please contact shawn@runfreerun.com to book an interview. Press kit available at bit.ly/runfreepresskit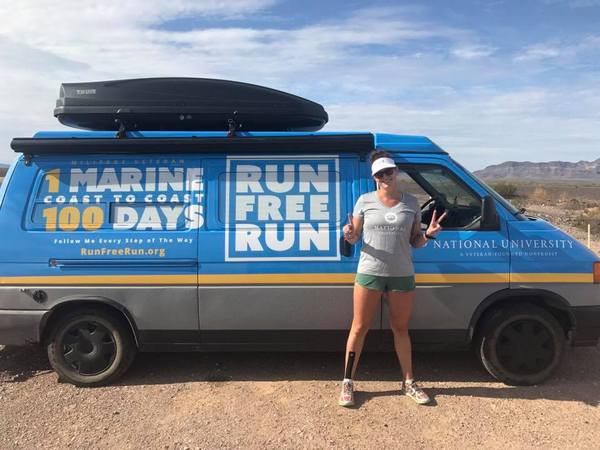 Maggie in front of the National University Run Free Run support vehicle
126 marathons in 100 days: Marine runs coast-to-coast in spirit of community
Caught up with Jordan Grice from the Southside Daily
3 Marines with Lima charlie news
The awesome and wonderful Stephanie Kline interviews me for #3Marines. We talk about pizza, PFTs, and the role of women's bodies....yes all my conversations are like this
Homefront media 2
My good friend, storyteller, and perpetual connector Aaron Brooks interviewed me on his show. As I type this I realize he's largely to blame for this whole crazy idea. After all, he linked me to the incredible remarkable Anna Judd when she ran across the country in 2014. I shall blame them both.
Seeking Bost Blog Highlight
Where Ty Godwin announces our very first gift!